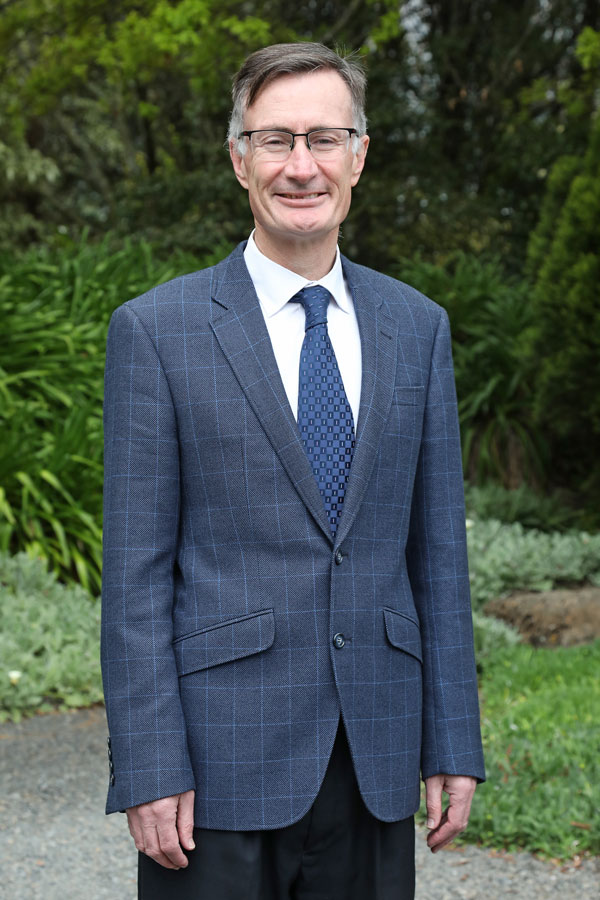 Chris graduated from Auckland Law School in 1988 and completed his law professionals at Canterbury and was admitted to the Bar in 1992.  Chris started his working career as a legal officer at Land Information New Zealand in Wellington.  After several years, he moved into private practice in 2002 and joined a law firm in Palmerston North and later worked for ten years in two smaller firms in Whanganui.
Chris joined Evans Henderson Woodbridge in August 2020 and brings with him a specialist knowledge of subdivisions and complex land transactions.  He has proven experience in conveyancing, wills, powers of attorney, refinancing and trusts.
Chris is a keen supporter of Whanganui rugby and in his spare time he paints seascapes.  Chris is a member of an Irish Band in Whanganui and during the Covid 19 lockdown began to re-learn the piano.  Chris is an active member of his local parish St Mary's in Whanganui.